Is your lawn ready for spring?
Call today for your free estimate.
Sod Farm in Kansasville, WI
Since 1988, Royal Green Sod Farm has been providing Wisconsin and Northern Illinois customers with sodding, as well as grading, seeding and plant installation, to keep their lawns looking great. In addition, we're also Kansasville, Union Grove, Racine County, and Rosewood, WI's premier landscape contractor, helping you create an outdoor space that's beautiful, welcoming and expertly cultivated.

We're a family-owned and –operated company, focused on customer satisfaction. Our business has been in operation since 1988, proudly serving our local Wisconsin communities. We customize every sod order to meet the needs of our customers—please call ahead!

We welcome sod orders of all sizes and can meet your needs no matter what they may be. We provide free estimates on all of our products and services for your convenience.
Bringing Your Landscape Design to Life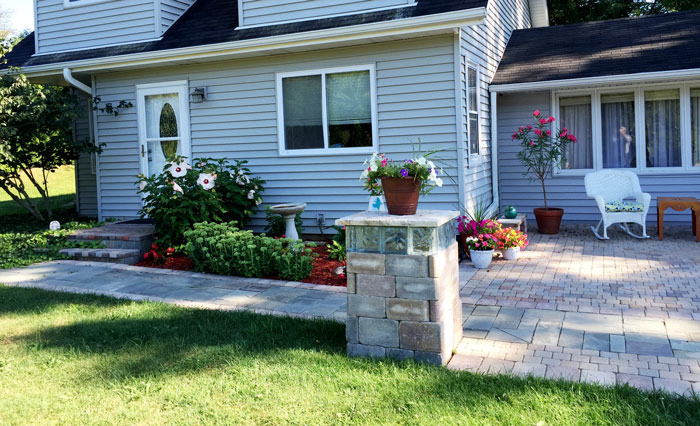 For decades, Royal Green Sod Farm has proudly provided top-notch landscape design services to customers seeking to transform their property into something lush and verdant. First and foremost, we're a sod farm in Wisconsin, giving us the opportunity to produce the perfectly-manicured lawn you've always wanted. We cultivate Bluegrass sod on peat or mineral-based soil, then carefully transport it to your property, where it's installed seamlessly for a truly transformative appeal. For customers who want a home-grown solution to a beautiful lawn, we're also happy to provide grading and hydroseeding instead. In either solution, you're going to enjoy a lawn that's truly breathtaking and the envy of the neighborhood!
We do so much more than just lay sod in Wisconsin—we're also a full-service landscape contractor as well. Customers call us when they want shrubbery planted, land graded, retaining walls built, patios poured and more! Our goal is to work with you to craft an outdoor space that you'll truly love. From a simple fire pit to a complete landscape design overhaul and hardscaping additions, we welcome the opportunity to help you realize your vision for a pristine landscape. If you need sod, grading and excavation, or you just want someone to help you pave a patio, make sure you're calling Royal Green Sod Farm first—you'll be glad you did!
Our sod farm experts are proudly offering sod delivery and seeding services to the following areas:
Brookfield, WI
Burlington, WI
Hales Corners, WI
Kenosha, WI
Kenosha County, WI
Lake Geneva, WI
Menomonie Falls, WI
Milwaukee, WI
Milwaukee County, WI
New Berlin, WI
Oak Creek, WI
Racine, WI
Racine County, WI
Union Grove, WI
Walworth County, WI
Waterford, WI
Waukesha, WI
Waukesha County, WI
Antioch, IL
Fox Lake, IL
Gurnee, IL
Lake County, IL
Lake Villa, IL
Lindenhurst, IL
McHenry County, IL
Round Lake, IL
Wadsworth, IL
Waukegan, IL
Winthrop Harbor, IL
Zion, IL
Experience Green Vistas
Contact Royal Green Sod Farm today to place a customized sod order or to inquire about our seeding, grading, and hardscaping services. We'll bring healthy greenery to your landscape!
Contact Us