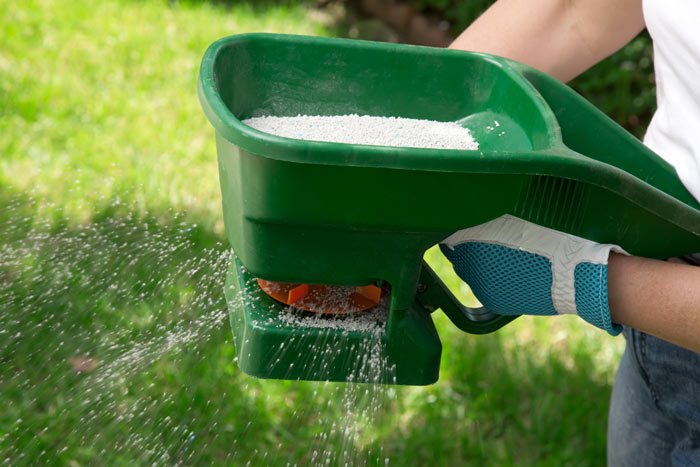 Dealing with bald patches on your lawn? Problems with uneven growth? Moles and other rodents leaving burrow trails?
It can be hard to remedy problems with lawn growth through conventional re-seeding methods, which is why Royal Green Sod Farm is proud to provide hydroseeding in Kansasville, Union Grove, Racine County, and Rosewood, WI. We take a complete oversight approach to restoring the grandeur of your lawn—from testing your soil to managing erosion conditions and, of course, the actual seeding process. No matter the size of your property or the degree to which you need grass seed in Wisconsin, our team is ready to produce results.
Grass Seed Capabilities
Our full-scope approach to seeding your lawn goes beyond just spreading grass seed and watering it. In fact, we get to the heart of the problem and ensure your new lawn is given the best opportunity to grow. Some of the many facets we pay attention to include:
Soil
We'll test your soil to make sure it's able to support new grass growth. If not, we can help remedy it via nutrients or topsoil in Wisconsin. We'll make sure any new grass seed is given prime conditions to flourish.
Grading
Sometimes, erosion is the problem that keeps new grass from growing. We'll grade the land to ensure runoff isn't hindering grass growth. We can also excavate and bring in topsoil to correct poor grades that might exist.
Seeding
We're the experts on all forms of seeding, with methods that promote maximum germination no matter what type of situation you're dealing with. Trust us for straw cover, hydroseeding, seeding with straw, seeding with mulch palettes and more.
Management
We take the time to care for your new lawn until it's fully-grown. Our team will make care adjustments as needed and can adapt to changes over time, ensuring you're left with a healthy, lush lawn by the end of the process.
Plant a New Lawn Today
Don't let lackluster mulch be the downfall of your property. Contact us at Royal Green Sod Farm for grass seeding and hardscaping services that correct your lawn and return it to a full, verdant state. We can be reached at 262-492-0780 for information and rates.